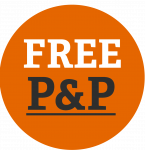 Welcome to the NAPA Resources Catalogue, produced with the needs of activity providers, family carers and people with care and support needs foremost.
Our resources have been developed by activity specialists and trialled in care settings. We have been delighted to collaborate with a range of partner organisations to make these high quality resources available at cost effective prices. The catalogue is regularly updated so do come back soon!
An order form is included at the back of the catalogue, please print, complete and return to NAPA.
You can download the catalogue by clicking here
Postal address: NAPA 1st Floor, Unit One, Fairview Industrial Estate, Raans Road, Amersham, Bucks. HP6 6JY
Email: membership@napa-activities.com
We hope you will enjoy browsing and find what you are looking for.
All profits from your purchase help fund the NAPA Helpline; a free information and support service for care and activity providers and family carers.
Every item bought and every donation made, no matter how small is greatly appreciated.
We would love to hear your views on your purchase. Please email your comments and suggestions to: admin@napa-activitites.co.uk