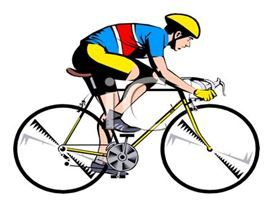 Are you, or someone you know, a keen mountain climber or cyclist?
Fancy completing one, or more, of the following challenges, and at the same time raise some funds for NAPA:
National 3 Peaks Challenge
Yorkshire 3 Peaks Challenge
Ben Nevis Ascent
Snowdon Ascent
Hadrian's Wall Cycle Walk Cycle
London to Paris Cycle
The challenges can be done individually or groups of people can get together, how a about a group from head office, colleagues, friends or your partners work?
There is a registration fee for each challenge (£75-£99 per person), and an additional minimum fundraising amount for each challenge.
For more information please follow the relevant link:
National 3 Peaks Challenge (£650 minimum fundraising target)
Yorkshire 3 Peaks Challenge (£350 minimum fundraising target)
Ben Nevis Ascent (£250 minimum fundraising target)
Snowdon Ascent (£250 minimum fundraising target)
Hadrian's Wall Cycle Walk Cycle (£900 minimum fundraising target)