Our aim:
+ Every care and support setting to be full of life, love and laughter
We value:
+ The uniqueness of every person and their right to a meaningful conversation every day
+ The right to person- centred meaningful engagement with choice and control over how they spend their time
+ Activity provision which is respectful, creative, innovative and fun supported by skilled staff
We will aspire to meet our aims through:
+ Strong membership numbers
+ A mixed membership of care homes, housing with care and day care settings, with a variety of membership strands for qualified and new activity staff, service users and their families
+ Being an effective training, assessment and qualification awarding body
+ Robust finances enabling us to maintain our services and develop new ones.
+ Partnerships with like- minded organisations
+ Recognition as an umbrella Activity agency, offering signposting services to other organisations
+ Maintaining an international presence  
+ Effective internet and social media based services and marketing
+ Leading on the development of a career path for activity provider
Sylvia Silver
NAPA Executive Director talks about the work of NAPA.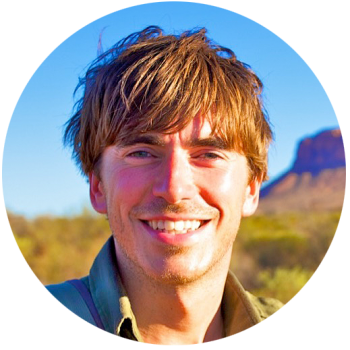 Simon Reeve
TV Adventurer supports NAPA
Simon Reeve is the main adventure traveller on British television. He has travelled to more than 120 countries making multiple award-winning TV series for the BBC, including Caribbean, Indian Ocean, Tropic of Cancer, Equator, Sacred Rivers, Greece, Tropic of Capricorn, Turkey, Australia (Winner of the British Travel Press Award for Broadcast Travel Programme), and his new series Russia. He has received a One World Broadcasting Trust Award for "an outstanding contribution to greater world understanding", the prestigious Ness Award from the Royal Geographical Society, and the Special Contribution Award at the Travel Media Awards.
Simon's comment of support of NAPA:
'Many care homes have moved on from just offering Bingo on Friday, but as a society we're still a long way from seeing each and every person in care as an individual with their own wants and desires – no matter how frail they might be. It is often the little things that bring well-being and contentment. Keen readers may need a volunteer to read books to them, or an ex golfer might want to watch the Open on TV with a few beers to hand. It's not much to ask, and it can make the world of difference to an individual's quality of life. But personal touches are often woefully lacking in many care settings, where personal care needs are met but social needs are not. We need this to change, and we need to do better. NAPA is working hard to make a difference.'
NAPA was founded in 1997 by a small group of like-minded people who wanted to improve quality of life, through person-centred activities, for older people.
It was registered as both a charity and limited company. Over time these volunteers established a membership base of around 400 activity organisers.
In 2004 grants from the Big Lottery Fund and Department of Health supported the establishment of some permanent staff posts. By 2016 NAPA was self -funding and the membership stood at more than 2,500. NAPA is now seen as the 'Thought Leader' in this specialist field of care and many organisations seek advice and guidance.
Grant funded Projects
We have attracted grants for a range of influential national projects over the years.
---
2002 – 2005 Big Lottery Fund Growing
with Age Project
Promoting Community Engagement with care settings
---
2006 – 2009 Bupa Trust Bupa Activity Toolkit
A suite of Guides and a DVD to share best practice.
---
2010 – 2015 Big Lottery Fund and Age UK
Fit as a Fiddle Project National partners leading Come to Tea Project in care homes to support and train volunteers and Life and Soul in Sheltered Housing schemes promoting Exercise, healthy Eating and Well Being
---
2015 -2016 Choir Buddies – Comic Relief
The Comic Relief Project has supported 6 care homes to develop Choirs supported by professional Choirmasters. The choirs are made up of residents and staff members and they will link with a community based choir to carry out a public performance. The aim is to develop a model to share with other care homes of how a common interest, like forming a choir, can offer a focus for developing better community connections and build relationships between residents and staff.
NAPA is a registered charity in England and Wales No. 1070674 and in Scotland No. 038991. We are also a Company Limited by Guarantee No.3482943.
We are governed by a Board of Trustees. We have a small staff team based in our offices in Amersham Bucks.
We are committed to being self- funding through selling reasonably priced services to support the care sector. Our income is supplemented through donations and some fund raising activities. We also attract sponsorship for the Annual NAPA Challenge and NAPA Awards.
We aim to have at least one grant based project running at any one time. This helps us to continue to generate an evidence base for our work and to encourage innovation in the care sector.