Do you know an older person who is
Growing Old disgracefully?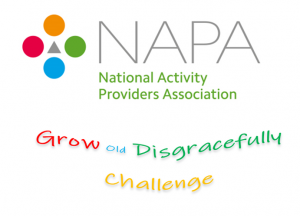 We are looking to celebrate a person who is living life to the full and fulfils the description of 'growing old disgracefully'.
Do you know an older person who:
Inspires you with their zest for life?
–   Is living life with an outrageous or fabulous twist?
–  Has always wanted to do something that defies expectations, but hadn't had the chance to make it happen, until you came along?
Have YOU helped someone achieve their wish to grow old disgracefully?
We want to hear from you!