NAPA Annual Conference

The Art of Connection and Conversation

2nd June 2020
The developing situation with COVID 19 means that we have decided that it would be most appropriate to postpone The NAPA National conference planned for June 2nd 2020.`
When the moment is right later in the year, we will reschedule, and we will be delighted if you can join us then.
In the meantime, we have FREE Resources available on our website to support you to continue to provide activities in your care settings. Click here.
Our thoughts are very much with the sectors amazing care and activity providers.
Inspiring Speakers | Interactive, creative Workshops | Connection and Conversation
In 2020 NAPA celebrates the Year of Conversation and Connection. 
Our annual conference: ' The Art of Conversation and Connection', will reinforce the importance of arts based activities and reminiscence in connecting with people with care and support needs.
The day will provide opportunities to hear from sector specialists and to participate in interactive, creative and practical workshops. 
Confirmed Speakers:
Hilary Woodhead, Executive Director NAPA
Pam Schweitzer, Director, European Reminiscence Network
Grace Meadows, Programme Director, Music for Dementia 2020
Isobel Jones, CEO, Alive

Who should attend?
The conference will be attended by care setting managers, care and activity providers, art therapists and arts practitioners, who are passionate about the arts and activities.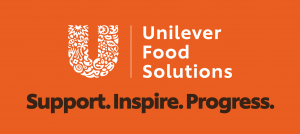 Our thanks to Unilever Food Solutions sponsors of the conference refreshments. 
NAPA MEMBER RATE: £125                                            NON-MEMBER RATE: £200
2019 Delegate Feedback:
*Diverse activities and networking opportunities* interaction, workshops were fab* Enjoyable day, thank you for the many ideas*
REGISTER NOW – Click here for the application form
Conference Partners
We are delighted to offer our annual conference for 2020 in partnership with The European Reminiscence Network and In Association with The University of Greenwich