The government has issued guidance on shielding and protecting people defined on medical grounds as extremely vulnerable. They are strongly advised to stay home at all times and avoid any face-to-face contact for a period of at least 12 weeks.
This guidance also applies to extremely vulnerable persons living in long-term care facilities. Care providers are being asked to carefully discuss the guidance with the families, carers and specialist doctors caring for such persons. Visits from people who provide essential support such as healthcare, personal support with daily needs or social care should continue, but carers and care workers (including activity staff) must stay away if they have any of the symptoms of coronavirus. There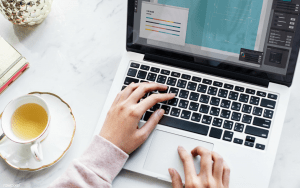 is also guidance for informal carers.
We welcome your thoughts and creative approaches to ensuring the wellbeing of the people you support during this difficult time.
Today we are launching our: 'Email a letter to NAPA ' project.
Let's inspire each other to make sure that wellbeing continues to be a  priority during the COVID-19 pandemic. Please NOTE: we will publish the first 30 letters we receive in the magazine. The author of all published 'letters' will receive a FREE electronic Activities Toolkit.
All other letters will be shared through our social media channels. Let's share your good work with the sector!
'Letters' should be no more than 200 words in length and describe how your setting has enabled the people you support to experience wellbeing at this difficult time.
ALL 'letters' must be emailed and not posted. Email:  project@www.napa-activities.com
Deadline for letters is April 10th 2020.
We look forward to receiving your emailed letters.