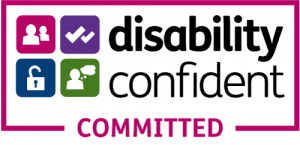 NAPA the UK's only membership charity supporting the care sector to prioritise wellbeing have joined the Disability Confident 2021 scheme.
The scheme supports businesses and organisations to make the most of the talents people with disabilities can bring to the workplace. Helping to attract, acquire and retain high quality staff.
NAPA is committed to diversity and inclusion we work with our 3,000+ to provide a range of inclusive services that reflect the diversity of the workforce and those receiving care and support services. .
The charity has a panel of Advisors and Ambassadors with expertise in a range of issues relating to inclusion, including Mike Phillips Adviser for LGBT+ Inclusion, Anna Park Adviser for Learning disability Inclusion and Chris Maddocks Ambassador on Dementia: the lived experience.
Hilary Woodhead Executive Director for NAPA said:
NAPA is committed to valuing diversity.
Signing up to Disability Confident demonstrates our ongoing commitment to ensuring an inclusive workplace for colleagues and those seeking employment with NAPA.
 We hope that Disability Confident will help ensure we are recruiting the best possible people for the job. We believe recruitment must be an entirely inclusive process and we are looking forward to developing our systems to enable us to provide an inclusive experience for applicants and employees.