Thank you for supporting us through our 20th year celebrations.
You have helped us to achieve so much.
We have 2,811* members who support more than 56,000** residents to enjoy life, love and laughter
4% achieve overall Outstanding CQC ratings
5% are rated Outstanding in Responsive
76% are Good or Outstanding in Responsive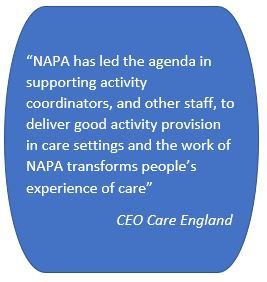 2,320 of our members are eligible for inspection by CQC. CQC quote the average for overall Outstanding in Nov 18 is 3%
*As at 30 Sept 18.  **Assuming the average care home has 20 beds but many of our members have more.