NAPA announces Helpline development programme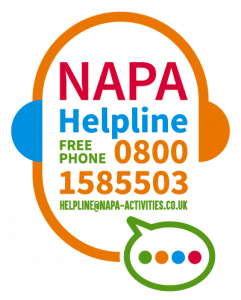 We are grateful to the Rayne Foundation for awarding NAPA with a grant to extend the reach of our Helpline. The grant has enabled us to bring a dedicated Helpline manager to develop the service. We have set up a new FREEPHONE number and have extended the opening hours. Sylvia Cowleard joins us for 12 months as Helpline Manager, here she shares a bit about her background and her interest in activity, engagement and Helplines!
Sylvia, welcome to NAPA, please tell us a bit about yourself:
Thank you. It's really great to be joining NAPA and I am really looking forward to working with the team. I'll tell you a bit about my career, but I won't go back too far, cos that's so far back it might feel like a history lesson. Over the course of my career I have had many and varied positions, including working in education and Human Resources, it was called 'Personnel' back in my day. After being a family carer, I decided that I would like to move into the care sector. At first I was in HR dealing with all aspects from recruitment to training and development and everything in between. The least enjoyable part of my role was writing policies and procedure and it didn't take me long to realise I was at my happiest when I was either delivering training or out on the floor coaching and mentoring the staff in care delivery and activity provision, working on the front line where the real work takes place. I also worked with managers to help them develop their skills  to enable them to 'lead' people and 'manage' papers and finances. That's a really important distinction to make. In 2004 I decided that I should follow my heart and leave behind the policies and procedures and devote my time to training and development, so I set up Beeches Training in 2004 and I am delighted to say we're still providing training and development, care qualifications and help and guidance to the care sector with a focus on dementia. As well as travelling all over the country delivering training and qualification programmes, I've also run a support group with a colleague, for people with young onset dementia and their families providing support, but also a variety of activities for everyone to enjoy together. That was at St George's Hospital in Tooting, London. I'm also working with musicians from Wigmore Hall running Music for Life sessions in care Homes, and for people with young onset dementia who may still be living in the community. It's so important that young people don't get forgotten. We even managed to run Music for Life sessions over Zoom, for people with young onset dementia and their family carer, which was a challenge. But it has been great fun and we're amazed at what we've achieved, even writing a song and setting it to music! The sessions look very different, but the ethos is the same. Now it's time for a new challenge with the Helpline.
Thank you! You have had a very interesting career. Can you explain to us why you think The NAPA helpline is important and how it can help, activity professionals, care staff and families of those with care and support needs:
Everybody, including families, carer workers, activity coordinators and even managers will at some point find themselves in a situation that they are not sure about. Having a dedicated helpline will enable those people to feel confident that there is some support for them. Working in the care sector can be stressful and emotional and it is really important that people don't feel 'alone'. Family carers are at even more risk of feeling isolated and not knowing who to turn to. We all need support especially when we give so much to supporting others.
What is your first priority as Helpline Manager and what can we expect over the next 12 months:
My first priority is to ensure we have the 'dreaded' policies and procedures in place to provide a foundation on which we can build a Helpline that is supported by a professional, empathetic team who can provide free, independent and impartial advice and information about activity and engagement to anyone supporting a person requiring care.
Over the next twelve months I would like to see the Helpline providing a first class service to those who need it. I also want to be able to analyse the calls we get, to enable us to develop resources and training in response to identified needs.
What do you enjoy the most about supporting activity and care staff and family carers:
I love sharing what I have learnt over the years from this work, but it's just as important for me to hear other people sharing their experiences too. For me, it's all about the outcomes, and by that I don't mean the completion of the activity. When I'm training people I always tell them, 'It's the journey that is important, not the destination.' By this I mean, it really doesn't matter if a person cannot complete the entire activity, it's how they are enjoying the process they are engaged in. This is particularly relevant to working with people with dementia of course, but I think it applies to everyone. In the mid-nineties I had an illness that left me with very little mobility and it was about four years from the start of the illness to me being about to walk unaided. During that time I learnt the hard way what happens to our body and our mind when we are not very active. The benefits of activity for us all are great, both physically and mentally. I enjoy the moment of success of another person. It is so satisfying when I have supported care teams and family carers to deliver personal care in a different way, so that it becomes an 'activity', or encouraged them to try something different and it works. The personal care becomes enjoyable for all, instead of tense and full of anxiety, or the person has been encouraged to walk a few extra steps every day and eventually they walk to the bathroom … or wherever … you know, it's just seeing people succeed when they think they can't do it. I remember supporting a gentlemen who could no longer tie his shoe laces and we worked together a little bit at a time, until eventually he did it. And that's what he said to everyone he saw that day, "I did it!" His Mount Everest moment. That's what I love about what I do.
Tell us something you enjoy doing when you are not answering Helpline calls:
I know some people won't get this, but you know, I love my work. When I'm not answering calls on the Helpline I will be in the training room (when that's allowed) or a Webinar, or creating something artistic with a musician and several people with young onset dementia. When I'm not working I enjoy my garden, especially when the weather is warm enough for me to use my hot tub. I love seeing my grandchildren and it has been really strange only being able to see them on the portal, but I have just recently had a visit from some of them. I also like taking my dog, Max, out for a walk, when allowed.
Thank you Sylvia and Good luck!
About The NAPA Helpline:
The NAPA Helpline is a free, confidential service for anyone with a question or concern relating to activity and engagement.
Are you an Activity Professional, Care Worker or Family carer who would welcome the opportunity to talk through your ideas and challenges with an expert in the field?
Our friendly Helpline Team have years of experience and have all worked in care homes and provided activities. They appreciate the circumstances in which you are working and can offer a listening ear, information and support. You can call us free on  0800 1585503 or email helpline@napa-activities.com
Our opening hours:
Monday – Thursday 7.30- 4.00
Friday 7.30-12
We aim to respond to emails and voicemails within 24 hours.
Confidentiality:
Calls and emails are confidential. We ask that you give us as much information about your question or concern as you are comfortable with. The more you share, the more we can help. We will not share information you share with us with third parties except in specific situations where we are required by law, or if there is a potential risk of harm to you or to the person or people you support or others. If you have called us when we were on another call and have left us a message with your phone number, we will call you back. We will never say that we are calling from a Helpline just that we are calling from NAPA. If you would rather we didn't leave a message then just let us know at the end of your call or email. For further information contact the Helpline team who will send you a copy of our confidentiality and privacy policies:  helpline@napa-activities.com
Who should get in touch?
The people we hear from most often are Activity Professionals, Care staff and family carers. However, the NAPA Helpline is available to anyone who needs one to one support and practical ideas for engagement and activity.
Get involved:
If you would like to help NAPA to raise essential funds for the Helpline, please contact fundraising@napa-activities.com for a NAPA fundraising pack.
If you would like to make a small donation you can do so by visiting The NAPA Helpline virgin giving page- Click here to donate
or by texting
NAPA5 to donate £5
NAPA10 to donate £10
NAPA20 to donate £20 to 70085.
Keep In touch:
We would love to hear how the NAPA Helpline has helped you. Your story can really help us to help others.
If you would like to share your story, please contact communications@napa-activities.com
All experiences shared can be anonymised and will be used for fundraising purposes only.
The NAPA Helpline is a member of The Helplines Partnership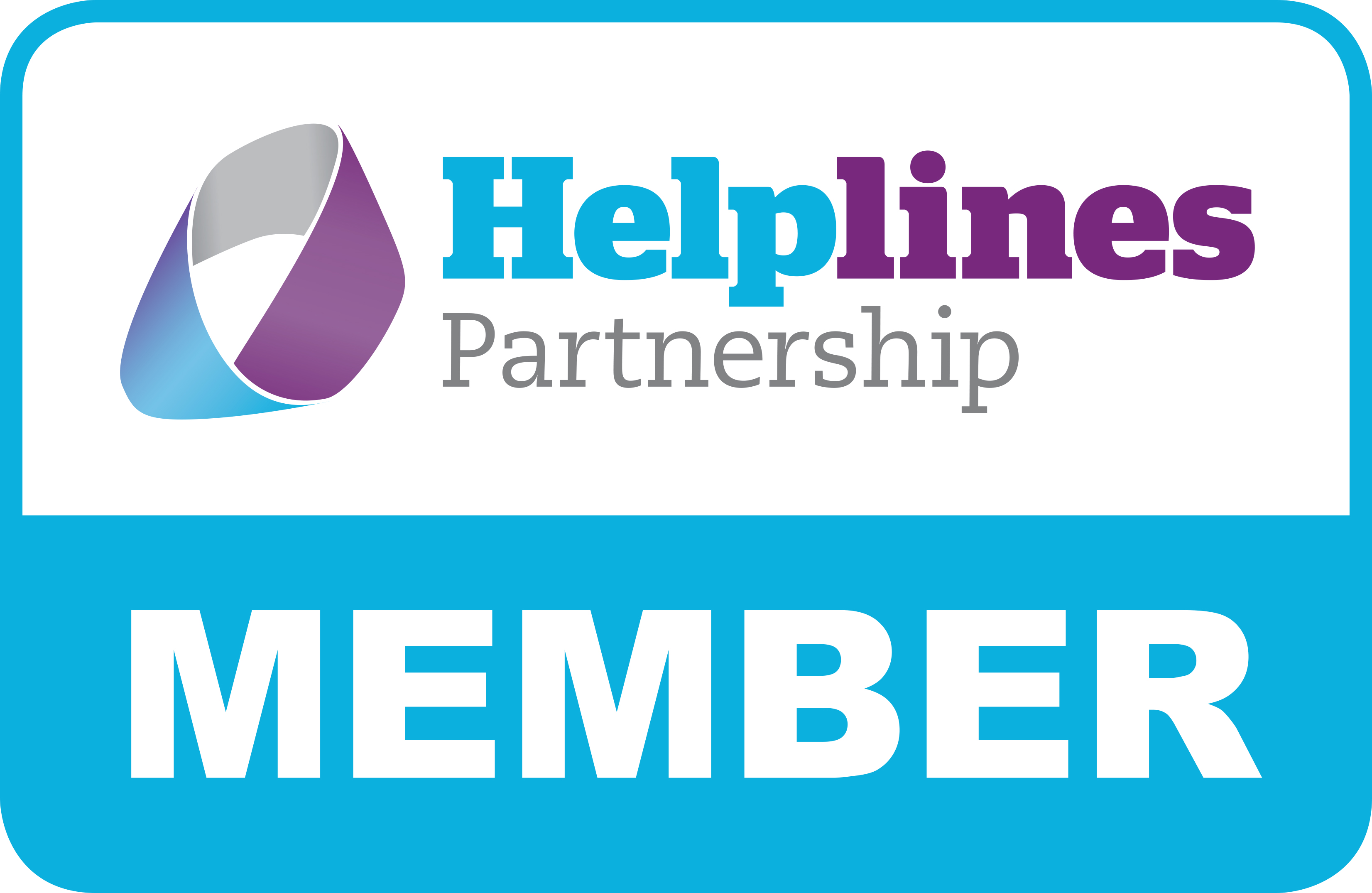 The NAPA Helpline is supported by The Rayne Foundation