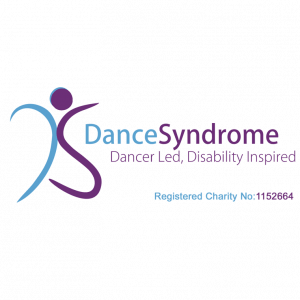 Contact Name:
Dawn Vickers
Telephone:
07875 128015
Area covered: Nationwide
Founded by Jen Blackwell and led by adults with learning disabilities, DanceSyndrome (DS) supports people with learning disabilities and their families, improving mental and physical health, addressing social inclusion and challenging perceptions of disability. DS provides inclusive weekly dance workshops, dance technique and leadership training with accreditation, dance choreography and performance opportunities and community dance outreach.  All co-led by adults with learning disabilities, who train, choreograph and perform alongside professional dance artists.
DS is driven to influence transformational change, not just for individuals but within the sector, to provide real life-changing opportunities for adults with learning disabilities throughout the UK.