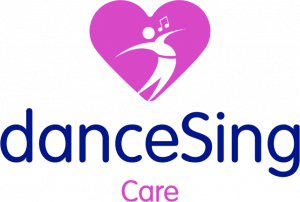 Contacts:
Natalie Garry – Managing Director Email – natalie@dance-sing.uk Mobile – 07712 862823
Claire Hunt – Operational Director Email – claire@dance-sing.uk Mobile – 07852 891571
Area covered: Nationwide
At danceSing we believe that everyone should be offered opportunities during their day to participate in meaningful activity that promotes their health and mental wellbeing.
Created exclusively for the care community, and developed in consultation with NHS healthcare professionals, the danceSing Care music and movement experience aims to maximise emotional, physical, creative, and intellectual stimulation.
Our bespoke sessions are a mixture of fun, challenge, and mental stimulus and have been designed to make a positive difference to the lives of everyone who participates.
Enjoy unlimited on-demand sessions: Music & Singing, Movement & Fitness, Memory Lane Radio Shows, and Musical Medley Concerts.