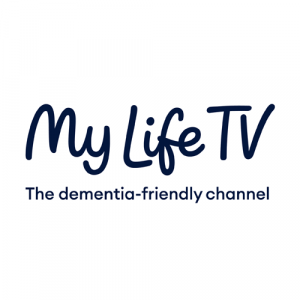 Contact Name:
Charlotte George
Telephone:
02081546220
Area covered: My Life TV – The dementia-friendly channel, nationwide / My Life Films – biographical films just England and Wales
My Life TV is the first video-on-demand TV channel for people living dementia.
It's like Netflix with content specifically curated for their cognitive needs, keeping people living with dementia occupied and connected to the world.
It is a fantastic tool for care givers and activity coordinators, keeping residents occupied with meaningful activities. The high-quality programming can give periods of respite and improve communication between residents and care givers.
The content ranges from especially produced quizzes, music therapy and singalongs, as well as animal & nature programmes, feelgood content, archive news, popular shows from 1960s & 1970s, yoga and more.
6 months free subscription for NAPA members.
My Life Films is a charity that uses filmmaking to improve the lives of people affected by dementia. We have created a range of innovative, evidence-based services that help people living with dementia and those that care for them to live better lives after a dementia diagnosis. Our vision is a world where people living with dementia aren't defined by their illness.
https://mylifefilms.org/my-life-tv/