NAPA is delighted to let you know that we have an additional NAPA member benefit for you. You now have 19 benefits! So along with your magazine, discounts and member awards, starting today we are delighted to be able to offer you the option for your staff, to sign up and complete the following eLearning courses, free of charge:
Starting Out – The NAPA Induction Course for Activity Providers
The purpose of this course is to explain the activity provider role so that everyone can appreciate the kind of contribution activity can make to the life of a care community – whether through planned activities such as facilitating a group, or less obvious activities, such as chatting with residents. This is an ideal course for a new activity provider, but also a refresher or as part of the induction of all staff so they understand the importance of activity provision to the individuals in your care.
Infection Control for Care Workers
This course looks at the importance of infection prevention and control. You will learn about the dangers of infection and how it can spread as well as the use of Personal Protective Equipment (PPE) and how to maintain good personal hygiene demonstrated by an interactive video in the course. Mapped to UK Core Skills Training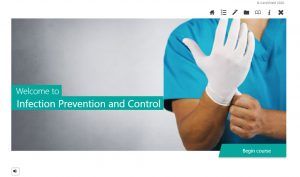 Framework, Care Certificate and Health and Social Care Diploma Level 2.
Both courses have an element of assessment and each person that completes successfully will be able to print of their certificate of achievement.
Please email : info@www.napa-activities.com for more information
If you have any questions at all please ask. Looking forward to hearing from you