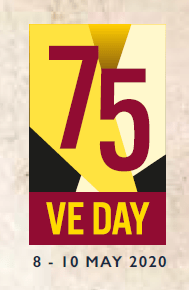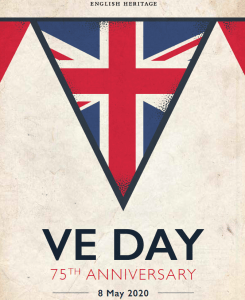 Her Majesty The Queen to send a message to the nation to mark 75th anniversary of VE Day
VE DAY Party Pack
In May 1945 Germany surrendered to the Allies and, after six long years of fighting, the war in Europe came to an end. Millions of people up and down the country greeted the news with bonfires, bunting, parades and parties, and there was singing and dancing in the streets.
This pack will help you put together your own celebrations to mark the 75th anniversary of VE Day. Please ensure your celebration respects all public health guidelines relating to the coronavirus (COVID-19) which are in place on 8 May, or whenever you choose to mark the anniversary. For full advice visit – http://gov.uk/coronavirus
Show us how you're celebrating! Share your party photos with @EnglishHeritage on Instagram and Twitter using #VEDay75
Visit the official VE Day website for the latest up to date information
THIS PACK INCLUDES:
recipes for tasty 1940s dishes to serve on the day
a VE Day poster to display in celebration
lyrics to popular 1940s songs
tips for dancing the Lindy hop swing.