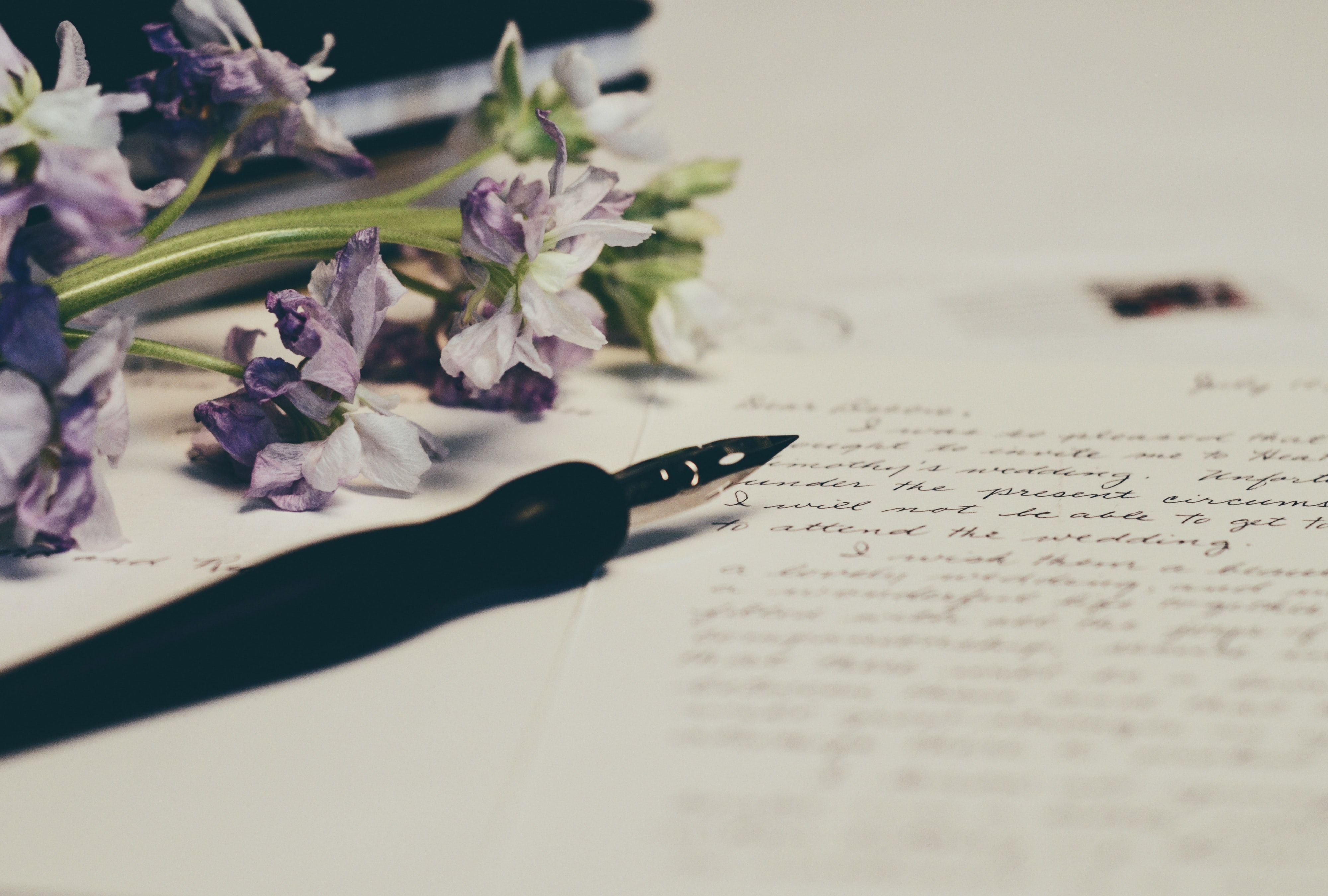 Providing opportunities for intellectual stimulation for people living in care homes – could we do better?
On a recent visit with my mum to see my stepdad, Bill, in the visiting pod in the care home where he now lives, I was struck by how much his language skills had diminished since my last visit.  I feel strongly that this is not just because of his deteriorating dementia, but sadly the fact that he just isn't getting enough daily conversation or intellectual stimulation.  This is a man who achieved a history doctorate in his 60s, was an avid Bridge player and did a daily difficult cryptic crossword until relatively recently.  When I played a Mozart aria on my phone through the glass, his face lit up briefly, but the short visit gives limited time for us to reawaken him.  This broke my mother's heart and mine.  When I suggest to Mum that we should be asking the care home to put on more classical music during the day, she says with some resignation that she feels the nurses and carers are "too busy" to ask them to do this.   What is happening in this strange period of Covid-19 that we have somehow lessened our expectations of what can be achieved for people's social and emotional wellbeing?  I know this is hopefully not true of NAPA members and great Activity Coordinators, but I have been seriously disappointed by this care home group's approach to Bill's care.  It seems to have been reduced to meeting his physical needs and providing him with food and drink – all offered in a kindly and timely way, but with little regard to his mental and emotional needs.  It just doesn't feel good enough.
Meeting people's need for intellectual stimulation and access to culture and the arts has long been a passion of mine. There is a real danger of 'dumbing down' activities for older people living with dementia.  A person might have cognitive impairment, but this doesn't equate with reduced intelligence or less need for conversation and occupation that links with their core identity.  I remember a woman in a care home in Devon repeatedly telling me proudly that she was in a choir with 'Flash Harry' and everyone being somewhat bemused by who that might be.  The name was familiar to me and a quick internet search revealed that he was a famous English conductor and composer called Sir Malcolm Sargent.  She was delighted when I was able to show pictures of him 'like magic' and talk more about her experiences in his choir. This search took seconds and opened a whole new range of possibilities for reminiscing with her.
Some care staff may struggle to initiate the kinds of discussions which people enjoy, and it might be that in some care homes, bringing in volunteers with particular interests may be the best way to respond.  However, it is another frustration for me that many commercially owned care homes (i.e. those which are not charities) are unable to easily access volunteers to fill this vital gap.
The following ideas might be helpful for teams to try out:
Buy art books or collections of famous paintings – start discussions about people's favourite artists or works of art – compare and contrast different art styles – impressionism, Cubism, Art Deco etc.
Poetry readings – 'The Nation's Favourite Poems', 'The Nation's Favourite Comic Poems' offer a good selection. Provide some classic poems to read aloud and discuss the themes in the poems – some people might enjoy sharing some of the feelings that some of the poetry brings up for them.
Play readings – for those who enjoy reading or performance, it is possible to purchase play readings where people can read out different parts which can create a real sense of a shared experience.
Find out individual interest areas, for example English literature, Medicine or Engineering and source books which relate to these topic areas. If you don't know much about these areas yourself, ask the person to educate you a bit. "Can you recommend a good Jane Austen novel for me to try?"
Find out about individual music interests and if classical or operatic enable that person to still enjoy these. Personal headphones can be a good way of a person listening to music they enjoy in a public area. Professional musical recitals may also be enjoyed.
Use the internet as a resource – if a person has a special interest area, do some homework to inform yourself about it enough to initiate a conversation.
If the person is a linguist and enjoys speaking other languages, find out if there is anyone else in the home who also speaks that language, or recruit a volunteer who could visit and talk in that language.
Ensure that quiz books are pitched at the right level and don't just cover modern topics such as recent television shows or politicians – charity shops often have older quiz books which will have questions which may be more relevant.
For people who are well travelled or who have lived in different parts of the world, use globes or maps to share experiences of countries they have been to. Discuss food, clothes, political regimes and architecture from those countries.
Buy newspapers which are relevant to the interests and intellect of the individual – some people might enjoy looking at the Times crossword, others might want to look at the Telegraph sports pages. Many people have enjoyed a favourite newspaper, and this is a simple way to offer something familiar to people.
All of these ideas should be part of any good person-centred approach in supporting people to enjoy the things which best connect with their past and present interests.  However, they do require some creative thinking and planning to make them a reality.
Sally Knocker is a Consultant Trainer with Meaningful Care Matters but is writing here in a personal capacity.
Since writing this blog, Sally's stepfather, Bill has died peacefully in the care home and Sally's mother was able to sit beside him for a few hours in the last days, for the first time in a year.