Stepchange Design Webinar- "Weather" to go out – FREE Webinar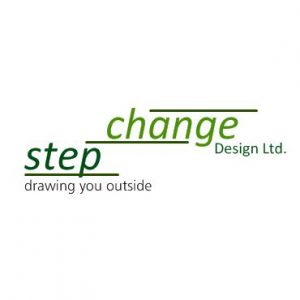 This webinar will be exploring engagement outside through the eyes of our relationship to the weather.
Wednesday  24th March 2021 15:00
Aim: This webinar explores the role of an organisation's culture and practices on enabling residents to engage outside freely; creatively explored using the presenter's 'Care Culture Map' Handbook theme of 'Weather aware and Weather ready'.
Outcomes:
Following the workshop Participants will be able to:
1. State the role of an organisations culture on influencing engagement levels with the outside
2. Be able to review a care settings current relationship to the outside through the relationship to the weather
3. Take away some quick wins to review against current practices and understand what changes could be implemented to bring about immediate benefits to residents
About the Workshop Leaders
Debbie Carroll and Mark Rendell are garden designers who formed Step Change Design Ltd after conducting research into what made care setting gardens more actively used. They have more than 20 years of professional garden design, horticultural and project management experience between them, with particular expertise in designing spaces for health and social care settings. In 2013 they designed and self-funded a large-scale research project with the participation of 17 care homes across England and Wales into why gardens in care settings, particularly for residents living with dementia, are not more actively used, even when they follow the latest design guidance. They went on to identify the pivotal role of care home culture in the engagement of the outside space and then produced a set of comprehensive and insightful findings in the form of an innovative and interactive diagnostic tool for the care sector, called 'The Care Culture Map & Handbook', which they will present at this workshop.