NAPA Christmas Tree Competition
How are you going to decorate your Christmas tree this year? How will you involve everyone?
To enter this simple competition all you need to do is: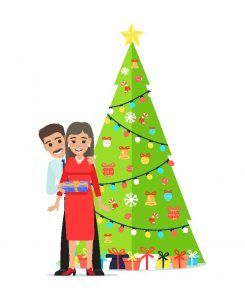 + Take a photo of your finished Christmas Tree
+ Write no more than 300 words on how everyone got involved
+ Send it to us by 31st December by email to Project@www.napa-activities.com or post to
NAPA, Unit 1, Fairview Industrial Estate, Raans Road, Amersham, Bucks, HP6 6JY
We'll pick the best entry to receive a range of activity related prizes.
Click here to read the Terms and Conditions